Life Insurance for Seniors
Life Insurance for Seniors vs. Burial Insurance: What's the Difference?
It's ironic how children and young adults seem not to think much about their lengthy futures, whereas older adults and senior citizens quite often ruminate thoroughly on the dwindling number of years they have left on this earth.http://www.burialexpenseplans.net/burial-insurance-quotes/
If you have several decades of life under your belt, you probably are concerned about the future — more specifically, how it will impact the fiscal well-being of your loved ones once you are deceased.
You could even be considering making financial arrangements in advance of your death in order to mitigate any difficulties that may arise after you pass away.
You may have been presented with a couple of options: life insurance and burial insurance. And you may be wondering: what's the difference between the two?
Definitions
Life insurance is set up so that you pay a set amount of money (called a premium) on a regular basis to an insurer, who will issue a lump sum payment to your beneficiary(ies) upon your death.
Burial insurance premiums are designated solely for the funeral arrangements and interment or cremation expenses, and the insurer will pay out the benefit to an individual for the purposes of addressing burial-related costs. Burial insurance is often classified as a specific type of life insurance.
How the payout benefits are used
Generally speaking, burial insurance policies do not put any restriction how the money can be spent. However most people use the money for  a casket and headstone purchases, plot obtainment, funeral service flowers, procession automotive rentals, and cremation or interment procedures.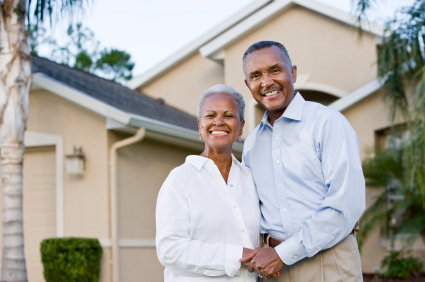 Medical Screenings
One significant difference between burial insurance and standard life insurance for seniors is observed during the application process for senior citizens. Many life insurance companies will require a thorough medical exam of an applicant before they agree to underwrite a policy.
On the other hand, burial insurers tend to ask only a few health-related questions; thus allowing more people to qualify for coverage.
Functionality
Life insurance policies have many more practical functions for those who secure them. Unlike burial insurance coverage, life insurance policies can be viewed as investments, in some cases, and can even provide cash payouts against their value while the policyholders are still alive.
In addition, some types of life insurance (called term life insurance) must be renewed at a certain date, often at a higher premium amount. With burial insurance, there are never any renewals to worry about.
When is Burial Insurance Better?
There's no single correct answer to whether you should purchase life insurance or burial insurance, because the appropriate solution depends largely on each individual situation. But burial insurance may be more attractive to people over the age of 50 who:
are in failing health and may not be able to qualify for a life insurance policy
don't like the idea of their premiums increasing as they age
only need a policy with a smaller benefit (say, under $25,000) than one with a larger payout (of maybe $100,000 or more)
have a term life insurance policy that is about to expire, and realize that their financial situation is now strong enough that they won't require a large sum of cash to address their debts or obligations
It's wise to seek the advice of a licensed and qualified adviser who has plenty of experience in providing both burial insurance and life insurance for seniors. After all, while you certainly want to make enough funds available to your loved ones after you pass on, you don't want to spend any more of your hard-earned money than you have to while you're still alive.
Contact me today for a free no hassle no obligation quote. My Toll Free number is 1-800-530-9134.